Since 2014, the partners of the special initiative ONE WORLD - no Hunger, led by the BMZ, have been working to end hunger and malnutrition worldwide. With more than 80 German and international organizations, research and educational institutions, churches and companies, the special initiative has become a unique network that is committed to a world without hunger in an innovative, partnership-based and sustainable way. Today, in the face of rising hunger figures, this goal seems to have receded a little further into the distance. And yet - the special initiative is showing results. This page demonstrates this, in figures and success stories
. But it is not only what has been achieved so far that counts: At the same time, we take a look into the future of world nutrition and show what it will take: Innovations
, strong farmers
, sustainable agricultural supply chains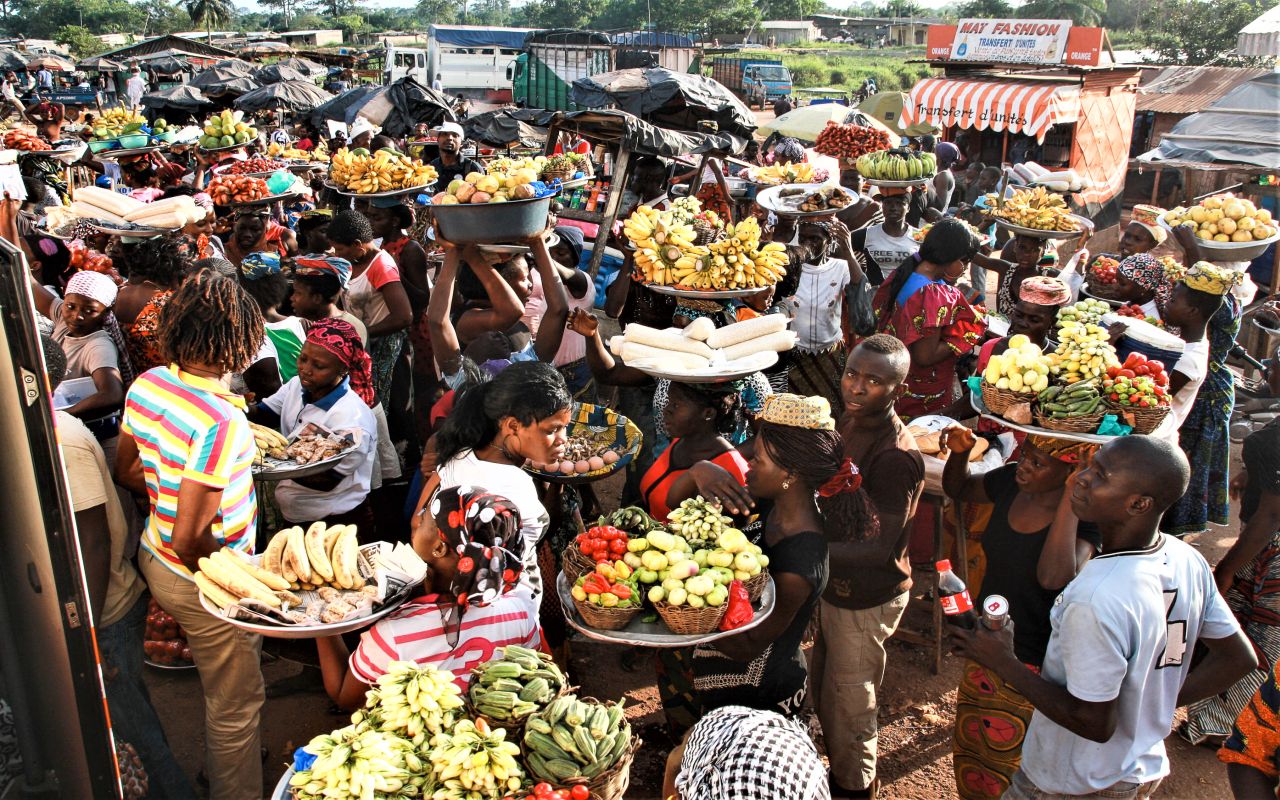 , resource-efficient agriculture
and strong partners
.
The special initiative ONE World – No Hunger in figures
Making success and goals measurable. To do just that, GIZ and KfW have established eight performance indicators that illustrate their many measures and projects within SEWOH. They express the results of SEWOH in numbers and make them visible. *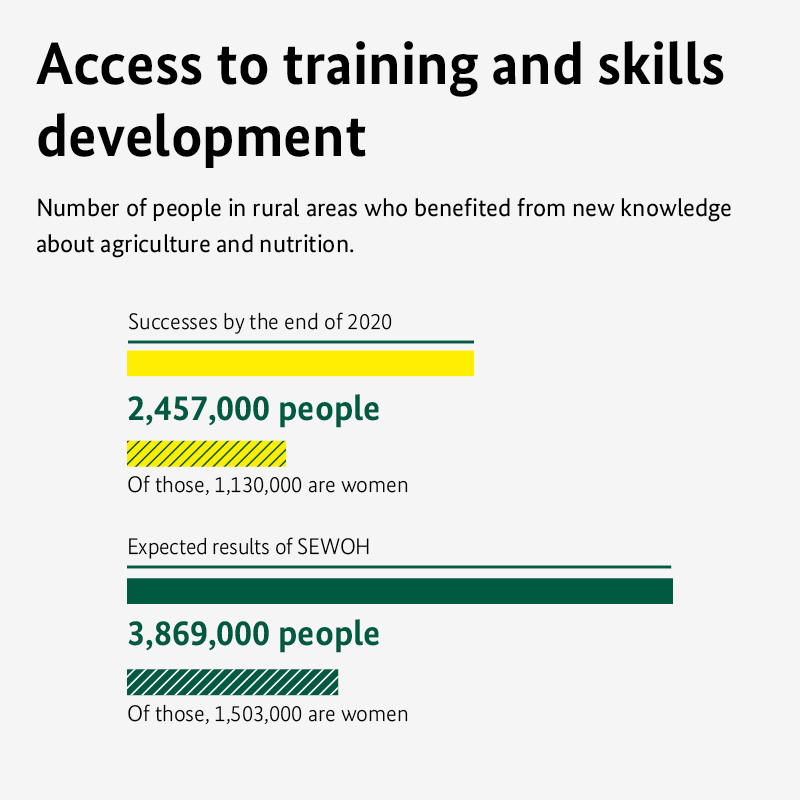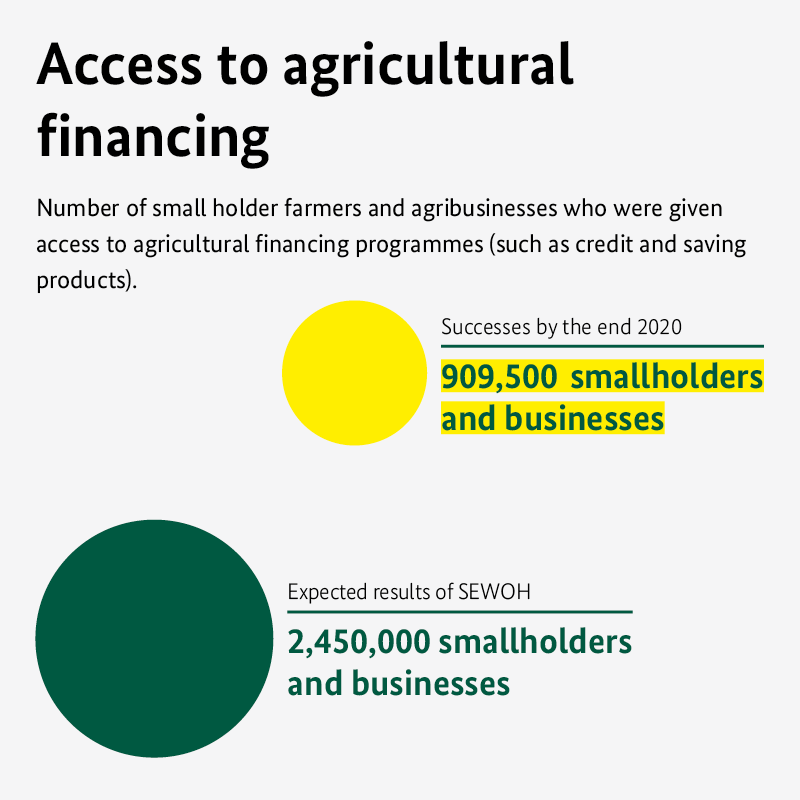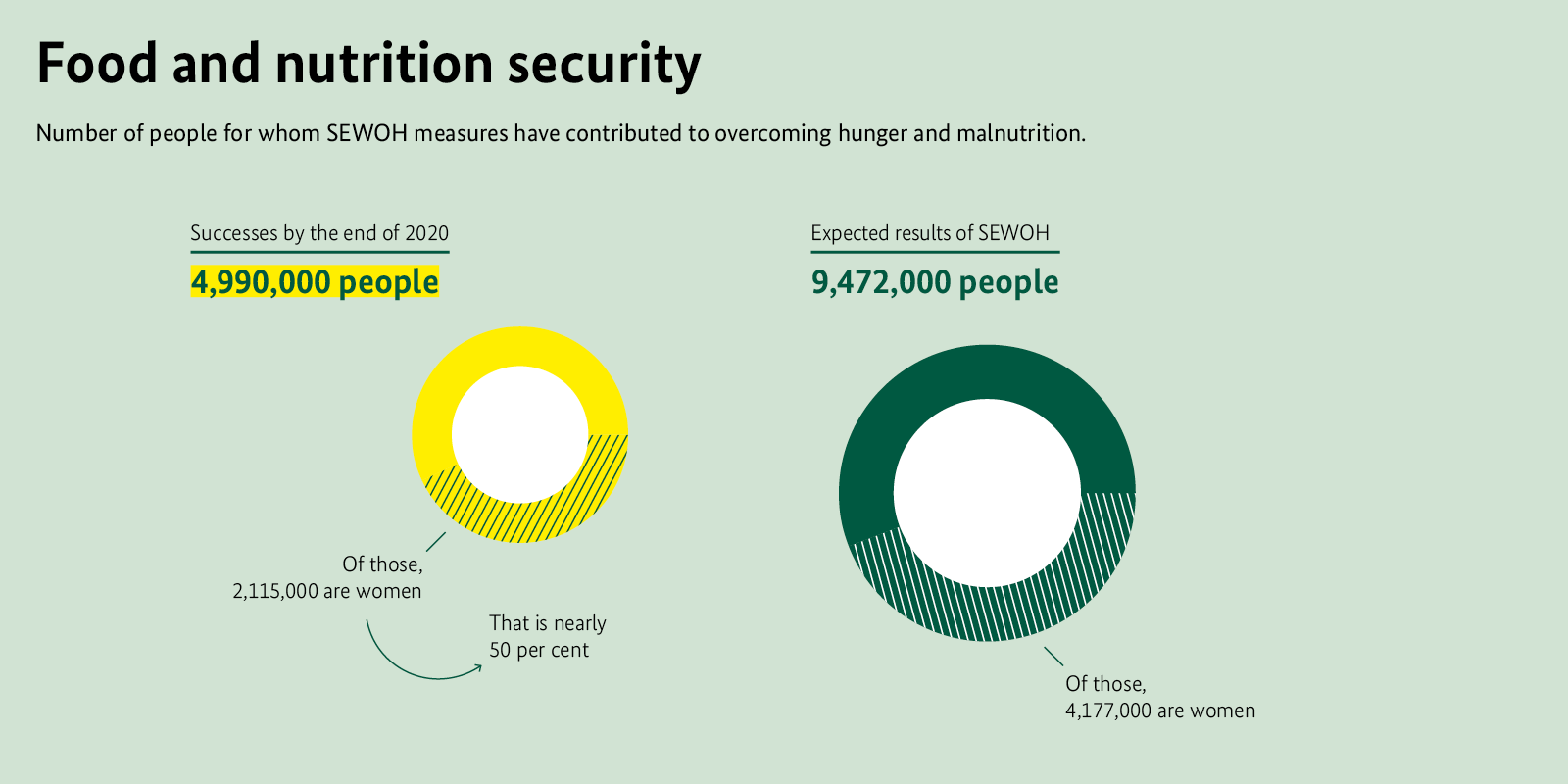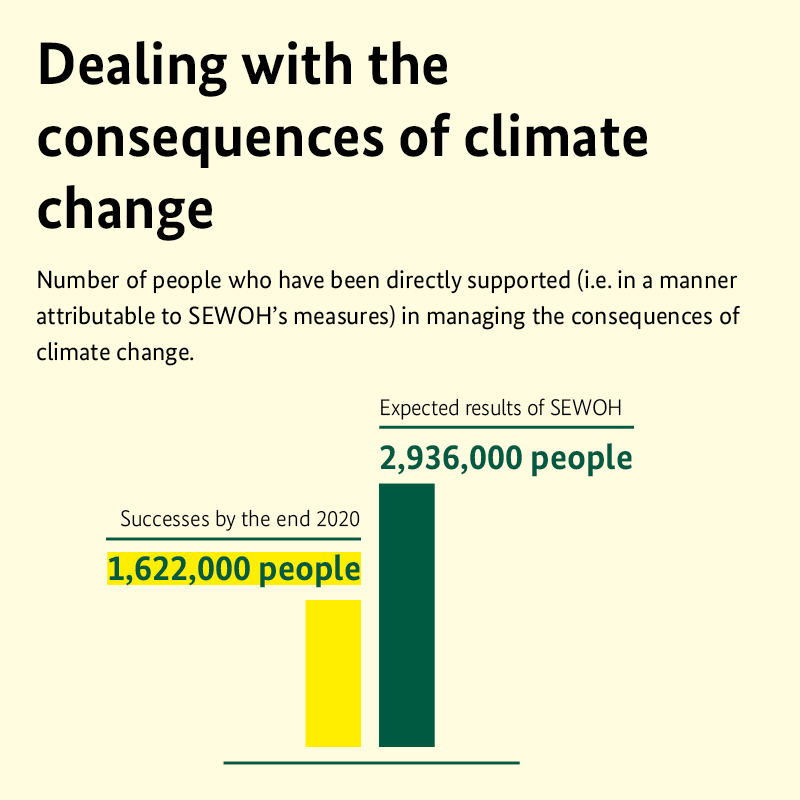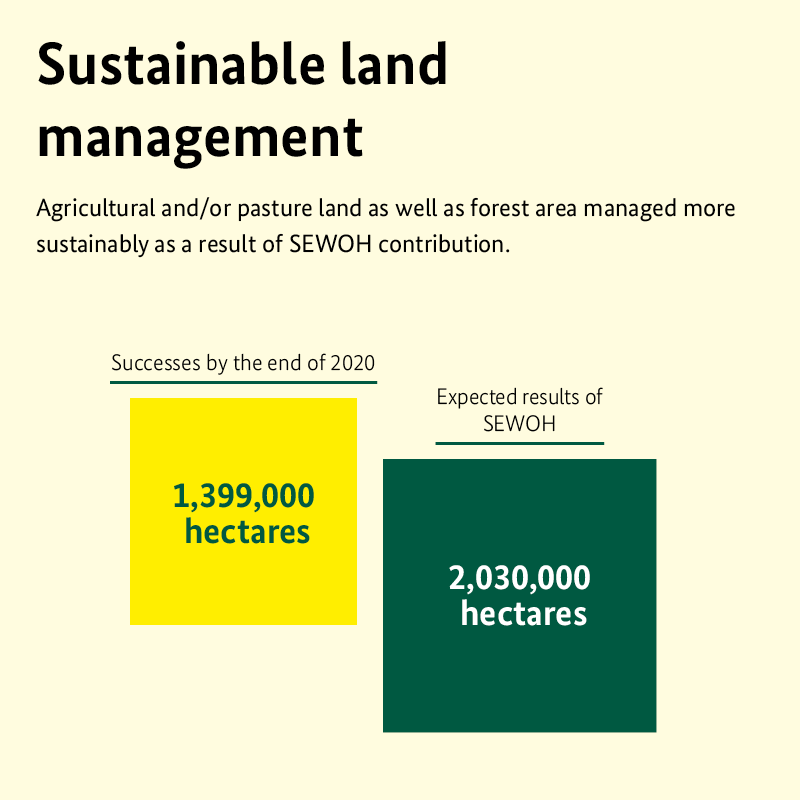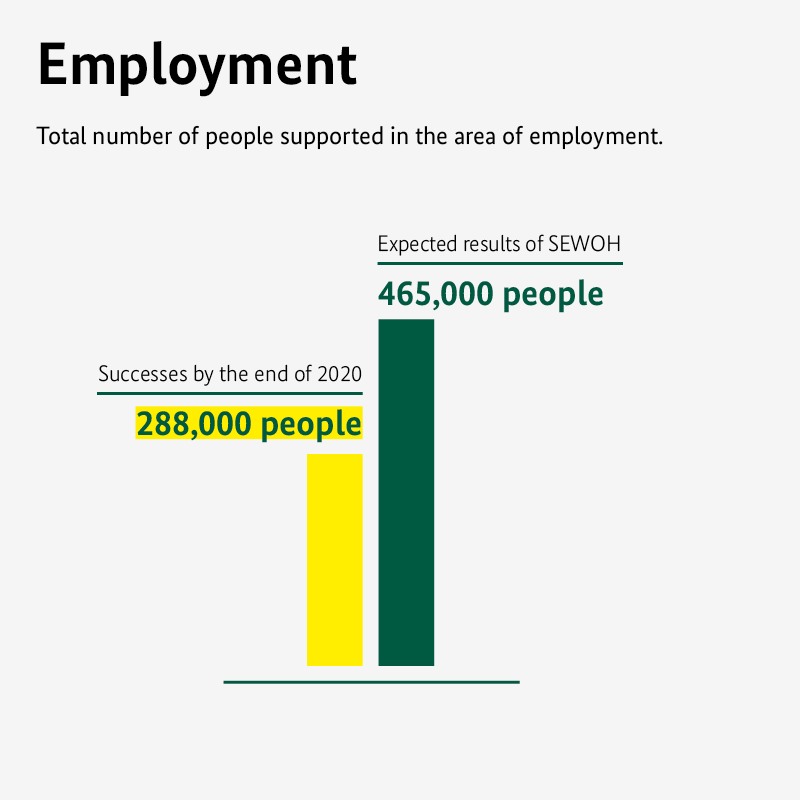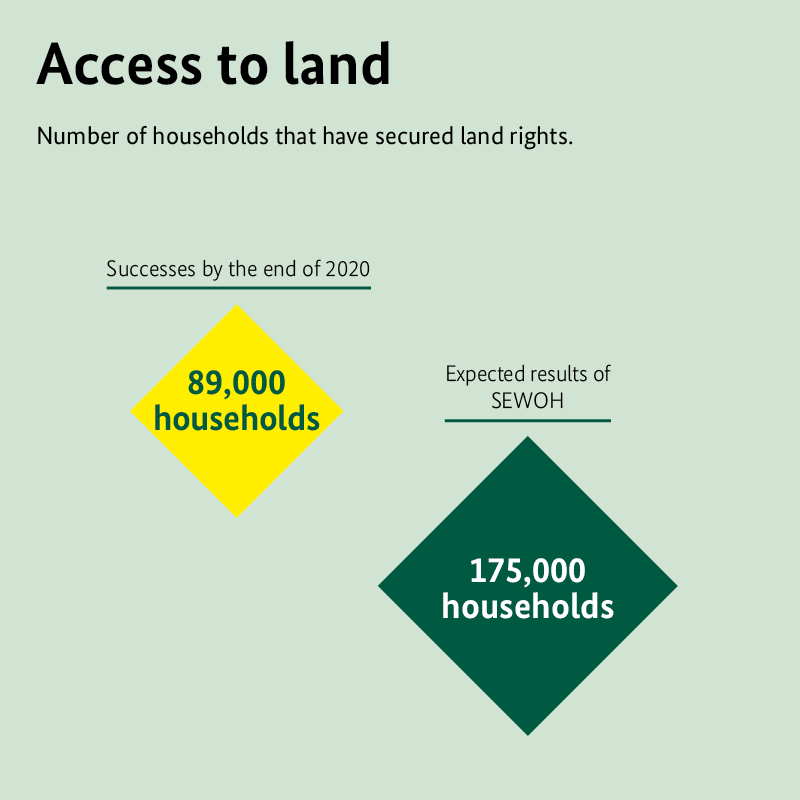 * The expected results listed above are based on levels to be anticipated in 2019. In the meantime, further projects have been initiated – it is therefore safe to assume that the figures for expected results of SEWOH will increase.